03
Mar
Cameroon - Entertainment: Soon a video game on Samuel Eto'o, called "MooEtoo"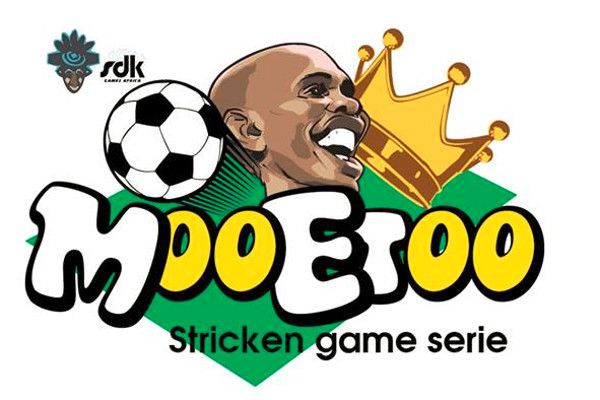 MooEtoo is an adventure in which the Cameroonian footballer must pursue his dream by taking the right decisions and winning the largest number of fans.
A video game entirely based on the life of Samuel. This is the challenge that has set the studio Sdk Africa Games. For this project, the video game design company launches a fundraising campaign for about 16 million FCFA. The collection process will begin there on March 31, 2016 on Freudon platform for this purpose, we learn in a statement released Tuesday 01st March 2016.
According to Yves Christian Fongang , Co-founder of SDK Games Africa , " if our initial target is reached, 60% of this amount will be dedicated to the design of the game, 10 to 15% for sound, 10% for the promotion of game and 5% will correspond to the costs of Freudon ". In this video game qu'ambitionne create the studio SDK Africa Games like the footballer Samuel Eto'o , the main character, must pursue his dream of exploiting his talents footballers. He must also avoid trouble ahead in the harsh environment in which it operates.
" Specifically, it is matter for the player to win games, trophies and money. To complete the adventure, the player must win a maximum of fans. He will therefore ask selfless acts that will appeal to the hearts of local people and increase the number of his fans , "the statement said.
For this video game, the studio SDK Africa Games which is based in Johannesburg, South Africa aims to provide more than entertainment to Cameroonians. " We want to solve both the problem of lack of 100% African games and of the lack of know students and young Cameroonian graduates in the field of video game design ," says Yves Christian Fongang .
Studio SDK Africa Games has already shown in this activity by recently creating the game "Paste the small" enjoying the success of the Cameroonian artist Franko. Within weeks, the game recorded between 10 000 and 50 000 downloads on Google Play platform. " The positive note comes to us from rating 4.2 out of 5 ready with 500 voters. Which is very encouraging. Even if this attempt is not perfect, this ratio shows that the public is hungry for this kind of initiative ", indicated for this purpose Yves Christian Fongang .
Meanwhile MooEtoo, smartphones, gaming fans can revel with "EKOTITE: OPERATION selfie" the last play of the studio SDK Africa Games , in partnership with the Congolese artist Koffi OLOMIDE, and available on Google Play Store for only a few hours .